California Investement Property Loans
5-Star Rated Mortgage Broker
Rental Property Mortgage Programs
Residential and Commercial Loans
Start Investing Today
Office located in Los Angeles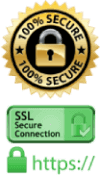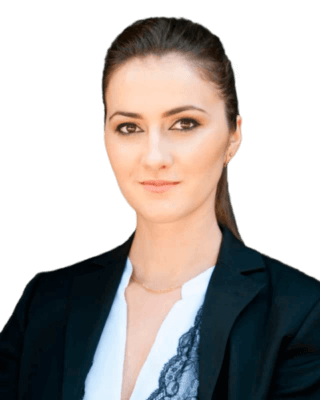 Why Invest in California Real Estate
Looking for a location for your investment property purchase? Then consider California. This is the most rapidly developing real estate market.
New Opportunities
Employment opportunities are growing, more people are moving in and are looking for a place to live.
Always in Trend
A high number of renters means your property will be in high demand.
Reasonable Regulations
California has reasonable regulations regarding real estate investments and low property taxes.
Best Price-to-Rent
According to the researches, California has the best price-to-rent ratio.
The most attractive cities to invest in real estate are San Francisco, Los Angeles, Oakland, San Jose, and Long Beach. We will help you decide on real estate investment in California and will gladly assist you during this process.
Invest in Real Estate Today
Make your dream come true! Do you have any questions so far?
Call us for a free consultation
What is a Private Investor Loan?
If you want to feel secure about your future, investments in real estate is a great option. Buying rental properties is very rewarding and will bring you dividends for years and years.
If you do your research and check out the available options, you can make great investments and have a cash flow that will support you and your family and help you grow your equity.
With inflation, rent prices will rise while your mortgage payments will stay the same. What this means is that your cash flow will increase. And when you pay off your loan, your cash flow will grow even more.
Types of Loans for Investors
If you want to purchase a home as a rental property – a conventional fixed-rate home loan is your best option. You can estimate your rental income and decide whether you want to pay off a 30, 20, 15 or 10 years loan, and which one will be most affordable.
Naturally, the faster you pay off your mortgage, the quicker you will get pure profit on your rental property.
The second option is a private money loan or hard money loan on your property. Our company offers hard money loans for real estate investors that are secured by a property asset and can guarantee fast and stress-free closing.
Usually, these types of bridge loans are given for a short period to finance short-term investment projects, like rehab, fix and flip or construction. They usually mature at 12, 24 or 36 months. So you will need to plan your exit strategy with this type of loan.
How to Get an Investment Property Mortgage Loan
Here are the steps you need to take to get a real estate investor loan in California:
Step 1 - Look for lenders that are investor-friendly
Finding the right lender is a big part of your investment plan, so don't take this task lightly. The investment property loan interest rate can be very different from one lender to the next, so you want to make sure that you have the best deals. We are happy to help you with your investment project. Since there are many loan programs available for investors, you need to consider your options carefully.
Step 2 - Make sure you have enough finances.
Lenders will require a down payment and six-month liquid reserves. If you own a primary residence, then you need to have money in the bank both for your current home and your future rental.
Step 3 - Apply for a loan
When you have selected the loan program that you feel comfortable with, you need to fill out a loan application. Also, you will have to provide a lender with your personal information such as your name, address, employment information and Social Security number. At this stage, you should also make estimations about your monthly payment so you can plan accordingly.
Step 4 - Verification of your application
The lender will check your credit score and verify all the information you provided in your application. The lender will also evaluate your income to make sure you can pay both for your primary house and investment property.
Step 5 - Making a down payment
With investment properties, you can put as low as 15% down, but we highly recommend to put 25%, to avoid higher interest rates and payments. In some cases with new alternative programs available nowadays, lenders will require even 30%-35%.
Applying for an Investor Home Loan in California
Getting a mortgage for an investment property can be tricky; that is why we recommend consulting with our experienced professionals before rushing into your purchase.
We will help you save not only money but time and lots of hustle while you are looking around for the best lender and wondering whether your paperwork is intact.