Second Home Mortgage
in California
5-Star Rated Mortgage Broker
Special second time home buyer program
Investment property loan program
Be the owner of your second home
Office located in Los Angeles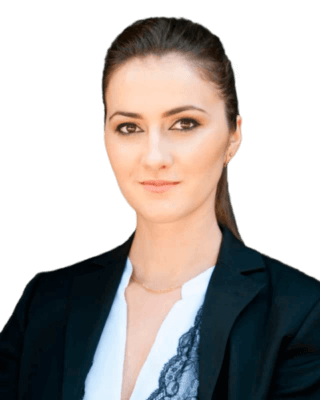 Is a Second Home a Good Real Estate Investment?
Having second house is definitely a privilege, in case it is suitable for your long-lasting life goals. It can be used for short-term investment, family gatherings. By owning a second house, you can protect yourself and your family in case of the inflationary pressure.
Stability for your future. A house is not something that can easily come and go. Therefore it provides you with security in case of any financial issue.
Easy financial system. If to talk about investment, the second time home buyer can use a loan hand. Give 20% (give as minimum as 5% down) of the price, and you can take a credit to cover everything else.
Tax benefits, which are available only in case of second home loan financing.
Invest in Real Estate Today
Make your dream come true! Do you have any questions so far?
Call us for a free consultation
Buying a Home for The Second Time
Let's say, you set a goal and want to get a mortgage for a second home in California. You may consider ingestion in the most popular cities like Santa Barara, Big Bear Lake, Lake Tahoe, Mammoth Lakes, or Beach Cities.  In such a way, buying a home becomes an asset, which will gain value over time.
How does it work? Starting from your down payment, every monthly fee makes your loan size smaller. Thus, your equity becomes bigger. It also increases in the case of a powerful estate market or any improvements you provide with your house.
Have Questions? Reach us out:
Hours: Monday-Friday 10:00 AM - 5:00 PM
In-Person at LA Office
13317 Ventura Blvd #H, Sherman Oaks, CA 91423
Second Home Program Highlights
In case you've planned to use the extra income for renting the vacation house, you should know that not every lender will accept this. You may be asked to provide every document of the whole history about your constancy in renting that house.
Loan Rates
Second-home/vacation property loans have only slightly higher rates than primary residence mortgages.
Credit Score
An excellent credit score is not a requirement. Qualifying for an FHA loan is possible with a lower credit score than required for a conventional mortgage loan.
Home Equity
A home equity loan is a good option for somebody, who already has the necessary equity watching their property.
Downpayment
In the case of buying the main house, you'll most likely get 3% down. Talking about a vacation house, your minimum will be ten percent in good condition.
Second Home Loan Process
Four easy steps to your second home:
Step 1
Pre-Qualification
Talk to Us to Know Your Options
Step 2
Find Your Dream Home
Enjoy a Home Shopping Experience
Step 3
Pre-Approval
Get a Loan Approval on the Terms You Want
step 4
Closing
Enjoy Your Homeownership
Second Time Home Loan Requirements
Your property can be considered as a proper second home if:
Its owner is living there at least some while during a year.
It's being a one-part house (not consisting of two and more units).
It can be used for a whole year.
It's completely a buyer's property.
It's not being rented (either full-time or partly).
It's not occupied by a form of managers to operate it.
Apply for a Second Home Loan in California
If you're interested in a getting second home mortgage in Los Angeles or California, our professional team will guide and assist you throughout the entire loan process.
In case you've considered all the facts and still daydreaming about getting a second house, need more information, or have any questions, feel free to request a free mortgage broker consultation. We'll do our best to help you with your dream!