No Doc Mortgage
in California
Alt doc loan program
No income verification home loans
Good for self-employed
Foreign national loan program
Non-US citizens are OK
Office located in Los Angeles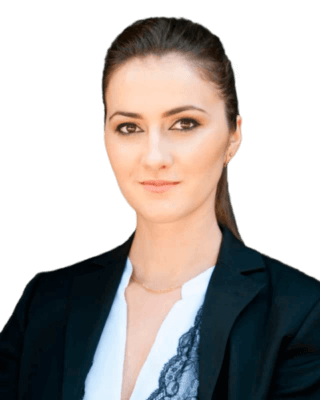 Get Pre-Qualified for a No Doc Home Loan
If you are self-employed and have enough income, then purchasing a house with an alt doc mortgage loan is a solution for you. If you need help with no doc mortgage refinance in Los Angeles and California, we will gladly assist you.
Every year the number of self-employed individuals are increasing. People don't want constant control over how and why they work. They prefer doing business on their own terms.
Getting a mortgage for self-employed is easy. Thankfully, there are no doc loan programs that will give you a chance to purchase or refinance your house with minimum documents required.
Invest in Real Estate Today
Make your dream come true! Do you have any questions so far?
Call us for a free consultation
What Is a No Documentation Loan?
The term "No Doc" is usually defined as no income, no asset, and no employment verification. It doesn't mean the borrower doesn't have a job, but rather that a lender will not ask questions about their employment.
Initially, the loan was created to make it easier to qualify for a mortgage. Nowadays, more and more people want to keep their income personal and prefer not to disclose this information.
Depending on the lender you might need to show some evidence of the income, like your bank statement, which, in case you are self-employed, better reflects your cash flow than a tax return. No doc loans are riskier for lenders that is why you may have a higher interest rate and down payment with this type of mortgage loan.
No Doc Mortgage Loans Have Obvious Benefits
Require less documentation and have linear guidelines
Available to self-employed and foreign nationals who don't need to show their tax returns
Competitive rates and terms to match your affordability.
Naturally, no documentation loans are riskier for lenders, so you need a down payment of at least 10% or 25%, in some cases – up to 35-40%. This will make a good impression on the lender and will be a proof that you have finances to pay the loan.
It will also be good to have finances in a reserve fund for at least 6 months to reassure the lender that you have plenty of money. Even though some of these programs require less than Fico score.
We are suggesting to pay off your credit cards and keep your bill payments. So, even if you have a bad credit history, it is better for you to give us a call so we can find the best option for your future loan.
What You Need to Qualify for an Alt Doc Loan
Getting a mortgage loan with very little documentation is a real option nowadays and it has its own great benefits. There are several options if you want to apply for a no income verification mortgage loan. They will require some documentation:
Limited Doc for W2 & Self-Employed Borrowers
Qualify with Employment Letter OR P&L.
Asset Based Loan Programs
Qualification based on verified liquid assets.
12 to 24 Months Bank Statements
Qualify with 100% deposits for personal statements or 50% for business accounts.
Plain Stated Income Program
Qualify with stated income on the application.
No Income Doc Program for Investment Properties
Qualify with Rental Income.