Many people assume that it is really hard and virtually impossible to buy property in the USA for a non-US resident. You at least have to be a green card holder, they think. But this is not so! There are many loan programs in the USA that allow foreigners to buy a house in the United States. We will discuss all the details in this article.
Can a foreigner buy a house in the USA? (FAQ)
So, here are some questions that we are often asked regarding buying a property in the USA and California.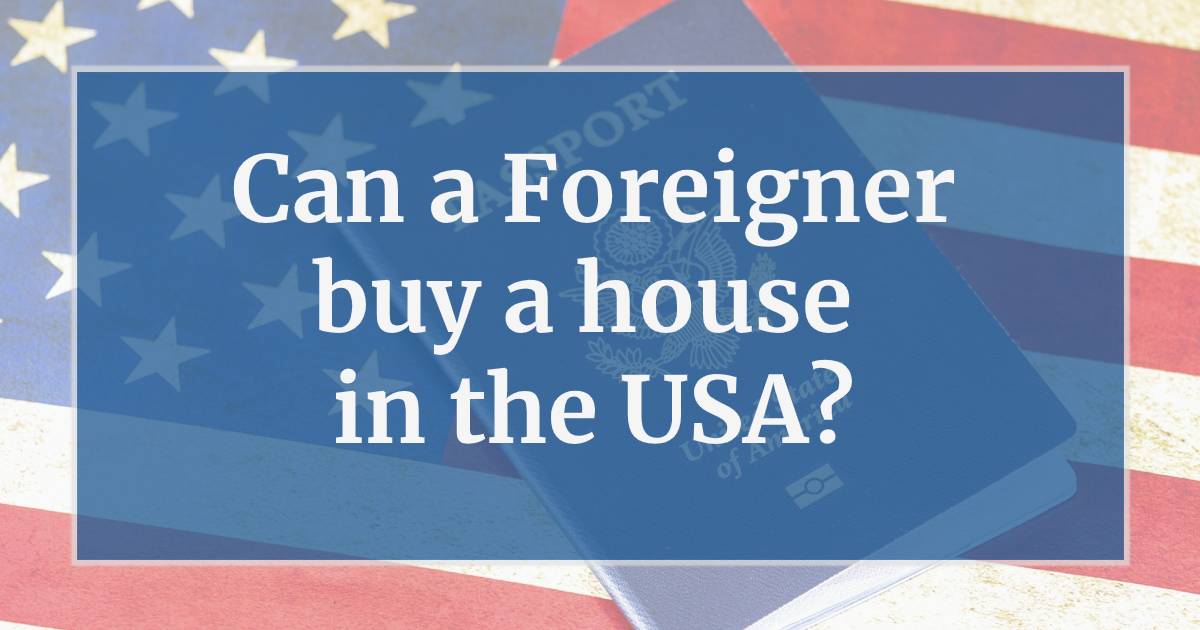 1. Is it possible to buy a house in the USA if I don't have a green card?
The simple answer is "yes." Anyone can buy property in the USA. There are no laws in place that could prevent you from doing so. In fact, many citizens of other countries buy houses in the US to use as their vacation homes, especially in such states like California. Some foreign investors prefer to invest in the US property, so they buy not only condos or homes but business properties. So, foreigners investing in the US real estate is not rare.
2. Can I purchase property in the United States if I am a foreigner?
The answer is similar to the first one – yes, you can. If you have a full amount on your hand, this is not difficult. The main thing is that you must have the legal right to stay in the county. However, if we are talking about mortgage, there are some more complicated procedures than for US residents. Still, it is possible.
3. If I don't have a permanent US residency, can I get a mortgage?
Yes, you can, but this process is more complicated than for the US residents. You need to understand that mortgage lenders have to make sure you can pay back the loan. For this, they check a person's credit history.
If you are a US citizen, this is not a problem. If you are not, then mortgage lenders have to use other methods to evaluate you as a borrower. And not many mortgage lenders are willing to do that. It is easier for them to just deal with US citizens. So, it will take time to find a lender who will go for approving your mortgage loan. Besides, in most cases, the interest
rate you need to pay will be higher.
A strategic move would be to start building up your American credit history by establishing relationships with US banks with international branches. Even if you don't have an American credit report, lenders will be more willing to deal with you if you have your financial records in the American bank abroad. Nowadays, it is pretty easy to find branches of American banks in many countries.
4. What residency status do I need to have to get a mortgage loan?
Generally, there are three groups of non-resident borrowers in the US:
Foreign nationals, who don't have a permanent residence in the USA;
Non-permanent residents who have a work visa;
Permanent residents who have a green card.
Obviously, it is easier to get a loan if you are in the second or third categories. For example, Fannie Mae and Freddie Mac mortgage enterprises have the same conditions as far as loans for green card holders and foreigners with work visas as for US citizens. But foreign nationals who don't have a permanent US resident status don't fall under their standards. Some lenders can give them loans, but such borrowers would have to make high down payment.
The Federal Housing Administration (FHA) is another option for non-residents. If you can prove permanent residency in the US, the FHA will offer you the same loan terms as to other buyers. For the FHA mortgage, you need to supply a valid Employment Authorization Document and Social Security number. And you need to prove that you will use this home as your permanent residency.
So, if you are a foreigner, you can become a homeowner in the USA and start living your American dream. It is crucial to make the right investment moves so your investment will be profitable for you and your family. It is better to choose a lender that often works with non-US residents and knows what to do and how to facilitate the process.
6. Do foreigners pay more taxes?
There is no straightforward answer to this question since it depends on the current tax law and the area where you buy the property. To find out the information on your particular case, contact a Certified Tax Council.
Many people think that if you are not an American citizen or green cardholder, you are not able to buy a house in the US.
This is a mistaken assumption since there are multiple loan programs for Foreign Residents/Nationals that allow them to obtain a property in the United States. As a proof, we had a borrower who's been looking to buy a house in Los Angeles County to use it as a rental property.
During his loan process he only needed to show the following items:
Proof of funds for a down payment.
Bank credit recommendation letter from his home country.
Copy of his foreign passport with a US visa.
As simple as ABC.
The borrower was putting a 35% down payment since it was a minimum requirement for an investment loan program.
The transaction was closed and a happy client obtained his LA income-generating property.
As we mentioned we have multiple financing options for non-US Residents that will fit your specific scenario. Please reach out to us with your questions, we ready to provide you with detailed information.
Why invest in California Real Estate
California has a reputation for being an expensive state, and people are hesitant to buy property there, mostly because of the prices. However, there are many advantages to investing in real estate in California, and you should consider them.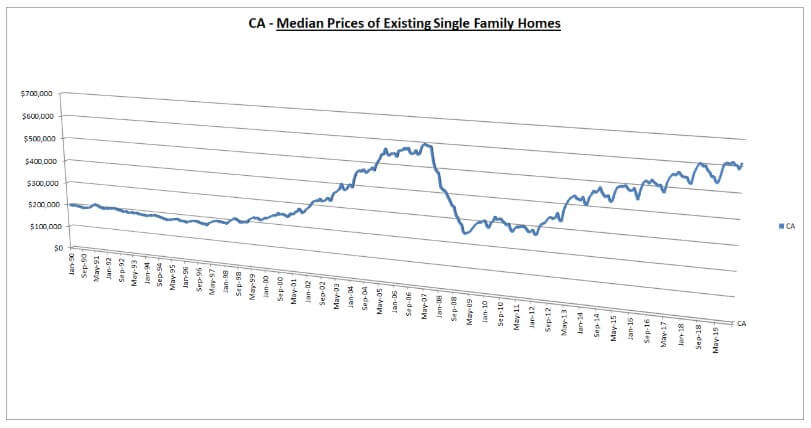 1) A strong job market
The most successful companies, such as Apple, Google, Disney, and others, have California as their home base. These companies open up new job positions regularly. And it is predicted that the job market will continue to grow in the state. This means, there is a consistent cash flow in California and a perfect opportunity for investing in the property.
2) Relatively low property taxes
They are not the lowest in the USA but are rather favorable for taxpayers. California wants to attract investors and creates favorable conditions for them.
3) Home values increase
Home values increase because more and more people want to buy homes where they want to live, and for many reasons (job market, favorable climate), people want to live in California.
4) High rental demand
If you own a property, you will never lack opportunities to rent it in California. People keep flocking to the state for lucrative jobs or fantastic rest, and the demand for rented properties is growing.
5) California is an excellent place for living
Beautiful cities, great beaches, wonderful climate all year round, lots of opportunities for entertainment for kids and adults alike – all this makes California popular for homebuyers, renters, and homeowners.
Why do you need a Mortgage Broker?
Now that you have decided to purchase property in the USA, you need to find the best way to do so. You need a qualified help and mortgage brokers are the ones that can provide it. Mortgage brokers are the middlemen between you and the bank or mortgage lender. Many people prefer dealing directly with banks, however, if you are a non-US citizen and the process of getting a loan is a bit trickier for you, turning to a professional mortgage broker is the best option. So, here are the advantages of working with a mortgage broker:
1) Mortgage brokers have access to more types of loans than big banks, and they can offer more options. A broker will compare mortgage rates from different banks and lenders and offer you the best ones.
2) With a broker, your loan experience will be personalized to your needs. A broker will work with you individually and will do everything in his power to present the best solution in your particular situation. If you have a limited credit history or look for a low down payment, a broker will figure out the way to help you. In other words, a broker will go the extra mile for you.
3) You will be more involved in the process of getting a loan with your broker staying in touch with you every step of the way. Mortgage brokers are much less bureaucratic than banks. You will have their phone number and will be able to get in touch at any time you need easily. If you are a first-time homebuyer, this is especially important.
4) A broker will do all the legal work for you, and you won't have to get into all the nitty-gritty of getting a mortgage loan. They will make sure that the transaction is within compliance normative.
Why ID Mortgage Broker?
We are one of the most competent mortgage broker companies in California and the United States. We provide the best assistance when it comes to mortgage loans.

We give our clients the best buying experience thanks to education and the latest information that our brokers have. We are bilingual and happy to provide you with a consultation on English or Russian languages. Why choose us and not some other mortgage broker agency? Learn more.
Investing in Real Estate can help you Diversify your Investment Portfolio
If you want to take your financial situation to the next level creating a diversified investment portfolio is a step you need to make. Why? Because this is the best way to lower your risk and maximize your return. As they say, don't put all your eggs in one basket. Invest in different sectors or industries that are not related to each other so that if something goes down, the rest of your investment portfolio will not suffer.
Investing in real estate is one of the ways to diversify your investment portfolio. Since most likely you have already invested in your home, real estate seems to be the field that is more familiar as far as investing goes. There are two main types of investment into real estate – active and passive:
1) Active investing in rental properties and house-flipping. Investment in rental properties requires a lot of personal involvement from you. You need to know the real estate market. Additionally, you must have a significant amount of money on your hands to make such investments. You get returns on your investment from the rent payment. If you go for house-flipping, it also requires commitment from you since you must have a good strategy and make wise decisions to add value to the home so you would sell it with the profit you need.
2) Passive investing is allowing professionals to invest in real estate on your behalf. You carry responsibility only for your investment. With the passive investment, you can get returns through debt investments and interest payments. An advantage over active investment is that the investment minimum can be much lower. You can also use a private equity fund investment model when several investors put their money together to make investments. In this case, you don't need to participate in the investment daily, but a designated manager does that.
So, investing in real estate is profitable, it can diversify your investment portfolio, and help you and your family feel secure in times of unstable economic situations. If you are a non-US citizen, you can buy property in this country if you can verify work history, residency status, and credit record. A mortgage broker will be a great asset for you and will help you make wise investments.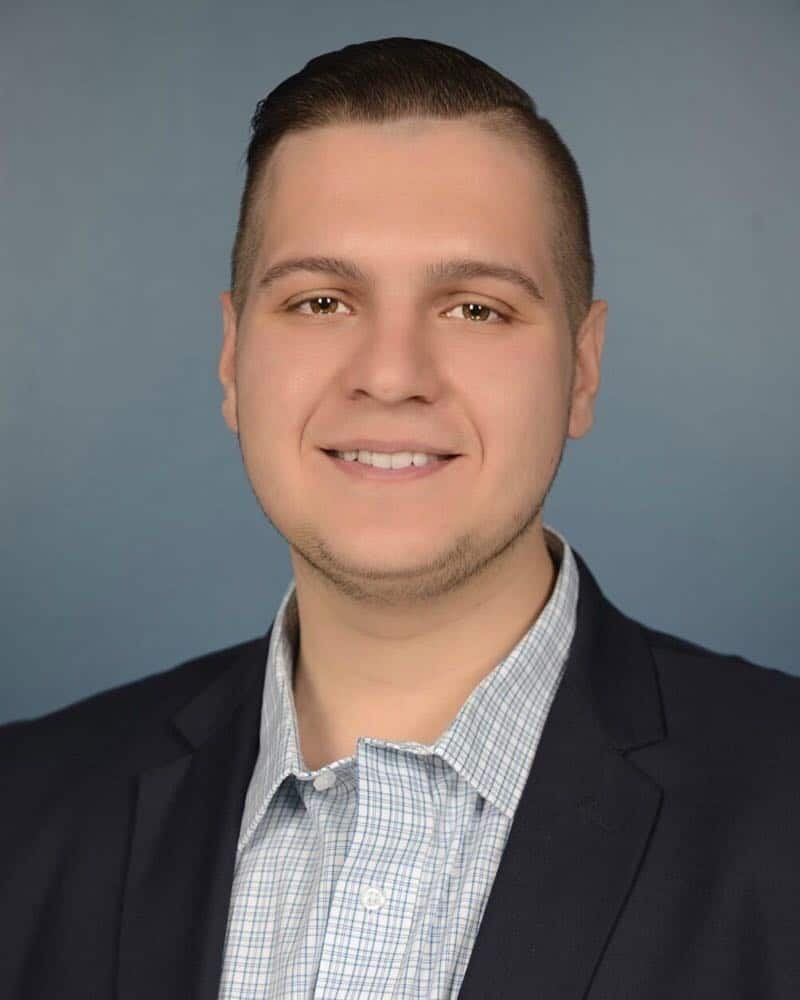 Alex Davidov - Loan Officer
Alex is a results-oriented person with a passion for individual and organizational transformation. With experience living on 2 continents, Alex leads ID Mortgage growth efforts by partnering with clients to architect results-driven management solutions. Alex has spent 6 years in sales and management strategy projects, operational excellence and innovation platforms across a broad range of industries.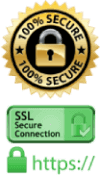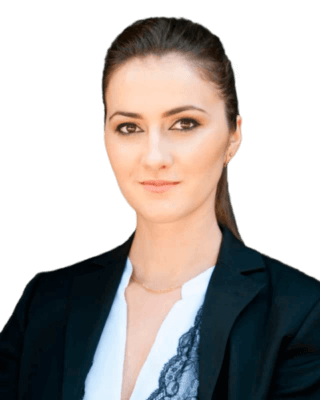 Have Questions? Reach us out:
Hours: Monday-Friday 10:00 AM - 5:00 PM
In-Person at LA Office
13317 Ventura Blvd #H, Sherman Oaks, CA 91423