Conventional Home Loans
in California
5-Star Rated Mortgage Broker
Get Finances for Your New Home
Residential and Commercial Loans
Open for Partnerships with Borrowers & Realtors
Office located in Los Angeles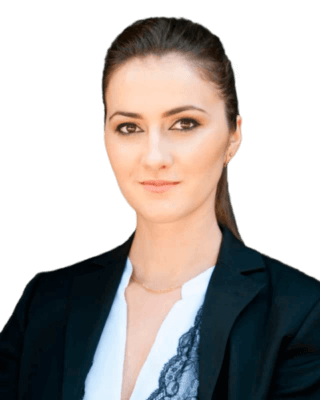 Types of Conventional Loans
A conventional loan is a mortgage loan that follows the lending rules set by Federal Home Loan Mortgage Corporation (Freddie Mac) and Federal National Mortgage Association (Fannie Mae) and is not backed by any government agency.
Conventional loans that follow Fannie Mae and Freddie Mac guidelines are called conforming. These types of loans have loan limits. Conventional mortgages usually have the best loan terms and the best interest rates which result in a lower monthly payment.

There is a variety of options to purchase a house with a conventional loan. You can avoid paying mortgage insurance if you put down 20%. 

You may refinance into a conventional loan from other types of loans. This way you will be able to secure better terms and lower your monthly interest rate. Refinancing into a conventional loan can reduce your monthly payment by removing mortgage insurance.
The Benefits of a Conventional Loan
If you have a great credit score and money for a substantial down payment, then a conventional mortgage loan is a perfect program for you. The benefits of a conventional loan are numerous:
The process of getting a loan is faster. You deal directly with the lender and don't need government approvals.
Conventional loan is available for investment properties, primary and secondary homes.
Variety of down-payment options.
You can choose an adjustable rate mortgage (ARM) or a fixed-rate mortgage.
Conventional home loans have a lower costs than government programs.
You will avoid a mortgage insurance premium.
Have Questions? Reach us out:
Hours: Monday-Friday 10:00 AM - 5:00 PM
In-Person at LA Office
13317 Ventura Blvd #H, Sherman Oaks, CA 91423
Conventional Loan Properties
Conventional mortgages are suitable for you if you have the intention to buy Owner Occupied, Vacation (Second Home), or Investment home. No other mortgages accommodate investment and vacation properties. Besides, with a conventional loan you can finance the following types of properties:
2-, 3-, 4- unit Properties
Planned Unit Developments
Conventional Loan Program FAQ
Conventional Loan Requirements
Requirements for Conventional loans are more stringent than the government-backed options like VA, USDA, and FHA loans. But there is no upfront mortgage insurance, plus the monthly mortgage insurance payments are cheaper with Conventional Loans – that's why homeowners save in the long run. Also, monthly mortgage insurance can be waived when putting a 20% down payment. Detailed conventional loan requirements:
Applicants must be at least 18 years of age.
Constant employment – general rule you have to work for two years in the same field/position – with proven income, Paystubs, and W2's.
Tax returns are needed if there's self-employed income or other real estate owned.
You have to be at least a 620 FICO score.
The limit on the loan amount varies from county to county. In Los Angeles and Orange County, the limit is $822,375, but in most U.S. counties, the limit is $548,250. Check with a mortgage professional to confirm the conforming conventional loan limits as they frequently change according to the market.
Minimum, 3% of the purchase price, is required as down payments.* Subject to the borrower's debt to income ratio and credit score.
Whenever the down payment is below 20%, Lenders will require Mortgage Insurance (PMI).
Home-ownership education Might be required for at least one borrower when all occupying borrowers are first-time home-buyers.
What Are The Pros and Cons of Conventional Loans?
Pros:
You can avoid Mortgage Insurance with a 20% Downpayment.
Compared to other programs conventional loans have lower monthly mortgage insurance, especially for applicants with larger down payment / higher credit score.
No upfront mortgage insurance premium – Borrower Paid Monthly Options available.
Possibility to finance even Investment Property or a Second Home!
Cons:
Slightly higher interest rates when it comes to some of the governmental programs…
More stringent guidelines in regards to the credit and down payment requirements compared with FHA loans.
I have a joint application with my spouse - Whose credit will be used?
The bank will use the lowest middle credit score between you two. The "meddle credit score" is the middle score provided by the three major credit score bureaus: TransUnion, Equifax, and Experian.
Are the Green Card Holders Eligible for Conventional Loan?
The qualifications for a mortgage as a permanent resident an alien under all conventional loan programs are roughly the same as for the U.S citizen. The only difference is the applicant will need to provide a current, unexpired green card to the loan officer. A lawful permanent resident is rightfully recognized and legally registered as having permanent residency in the United States as an immigrant. Legal permanent residents are issued a Form I-551 or Permanent Resident Card ordinarily called a "Green Card," permitting them to live and work permanently in the U.S.
An applicant with valid Employment Authorization and residency in the U.S. will obtain conventional funding with the same rates and terms as a United States citizen.
What Types of Homes Can I Buy With Conventional Loan?
Conventional loans allow you to purchase Condos, SFR's (single-family homes), townhomes, lofts and most 1-4 Residential Unit Properties. You might have, for instance, a considerable problem financing a log cabin in Los Angeles just because that is not common housing stock to the LA market.
How do the banks determine my mortgage interest rate?
The mortgage interest rate you qualify for is based on the risk factor you present to the lender. That risk level is defined primarily by the following determinants:
1) The current bond market
2) Down payment
3) Credit scores
4) Mortgage insurance factor
5) Type of loan
All these consolidated constituents play a role in the interest rate you're getting from the lender. Please contact our professional team should you have more questions on the mortgage rates to guide you on the best rates.
How to Apply for a Conventional Loan
To apply for a conventional loan you need to find a suitable lender, collect a package of documents, and submit an application. You will need to provide these documents:
2 most recent years of tax returns;
2 most recent years of W2's forms;
2 most recent bank statements;
employment history for the past two years;
Social Security number and current address.