Los Angeles Mortgage Broker
5-Star Rated Mortgage Company
Home Loans with Best Rates
Residential and Commercial Loans
Open for Partnerships with Borrowers & Realtors
Office located in Los Angeles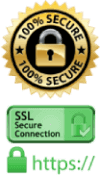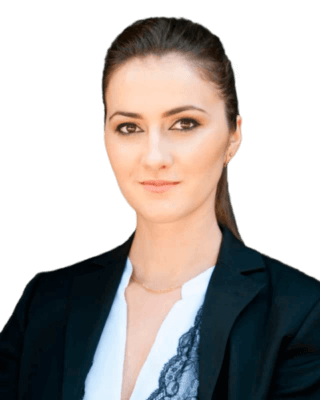 Recently Closed Mortgage Scenarios in LA
We will gladly help you with a mortgage loan in Los Angeles county, which includes but not limited to the most popular cities close to Los Angeles: Beverly Hills, West Hollywood, Burbank, Pasadena, Torrance, Long Beach, Santa Clarita, and Santa Monica.
Why ID Mortgage Broker?
We value each of our clients and always strive to find the perfect solution in every situation. No matter how much money you have we will find a home that will fit your individual needs because we always look at the bigger picture. We work with a wide network of lenders, and this allows us to find the best loan option for every client that comes to us with a request.
Working with a real estate broker in Los Angeles is the ideal solution because you will need help finding the house that you need. Real estate is quite expensive in this city, the prices are growing continually but our skillful and professional mortgage brokers will help you find the house that you have always dreamed about.
If you want to get a home loan in Los Angeles, then we are the right choice for you. We are in touch with a big number of hard money lenders in Los Angeles county, which means that in every situation we will find the solution. Why keep paying the rent if you can invest in real estate today and provide for your children's future!
Invest in Real Estate Today
Make your dream come true! Do you have any questions so far?
Call us for a free consultation
How to get a Mortgage in Los Angeles?
If you have always dreamed about becoming a homeowner then now is the time to take this step. If you think that your financial situation is not suitable we assure you that we will find the best loan option rates for you.
Millions of Americans have already become homeowners thanks to affordable home loan programs. You can become a homeowner in Los Angeles County today, and we will guide you through every step of the process.
Have Questions? Reach us out:
Hours: Monday-Friday 10:00 AM - 5:00 PM
In-Person at LA Office
13317 Ventura Blvd #H, Sherman Oaks, CA 91423
The Best Home Loan Programs in Los Angeles

Using a mortgage loan you can purchase an investment property, as well as a primary or secondary house. Our brokers will assist you in finding the best deal with the lowest down payment and interest rate in Los Angeles.

Refinancing from an adjustable to a fixed rate is for those who want to lower their interest rate by changing a loan program. You can also get some finances for home improvements with the help of a cash-our refinance.

We offer a wide range of programs that will suit every need: first home buyer loans, VA home loans, conventional loans, no-doc loans, hard money, and zero closing cost loans.
The Benefits of a Mortgage Loan
With us the process of obtaining a loan will be smooth and easy because we are one of the best mortgage companies in Los Angeles.
Our company will help you secure the best deal in your particular situation. Thanks to many years of experience in this sphere we have built up a huge database of home owners and we will make sure that you will get the best loan options for your situation.
You can own your home today! You don't have to wait for years until you think you can buy a house. You can start providing for your children's future already now. We will help you with any type of loan including a hard-money loan in Los Angeles.
How Does a Mortgage Loan Work?
A mortgage loan is guaranteed by the property and until the borrower pays off all the money the lender holds the title of the owner. To become an owner, a buyer has to pay back the whole loan within a time frame defined by the type of loan.
Step 1 - Pre-Qualification
Firstly, we will tell you about all the options you have in your particular situation. Different loans require different credit score, but generally, the higher your credit score the better terms on your loan you will get. So, our first advice will be to get your credit score in check.
Step 2 - Find the House of Your Dreams
Secondly, find the property that you would like to buy. Our professional brokers will help you arrange for the loan with the best rates in Los Angeles County. When you find a house, submit your application and your financial document to the lender.
Step 3 - Signing a Contract
The contract with the lender determines the amount of money you will pay each month. The lender will put a lien on the house as collateral.
Step 4 - Make a Downpayment
The down payment depends on the terms you have agreed upon with the lender: the main loan amount and an adjustable or fixed loan rate.
Step 5 - Become a Proprietor
When you live in a rented house or an apartment you just waste years of time paying somebody and not investing into your own property. With a mortgage loan you can become an owner of your home in a few years by investing a little each month.
Apply for a Mortgage Loan in Los Angeles
Our company will help you to find the best deal possible by streamlining the process of applying for a mortgage loan in Los Angeles. You don't have to worry about all the details – our specialists will take care of everything.
We work efficiently, and within a short time, your mortgage loan will be approved on the best terms.