Home Loan Programs
in California
5-Star Rated Mortgage Broker
Stop Paying Rent, Invest in Real Estate
Residential and Commercial Loans
Easy and Flexible Loan Process
Office located in Los Angeles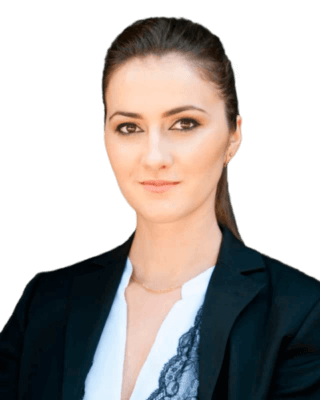 How to Choose a Home Loan Program
A mortgage allows you to own real estate even if you don't have enough funds to buy it upfront. You can become the owner of your house with funds just for the first payment. You don't have to wait for years until you collect enough money to buy your own place to live. This form of debt is the most advised because mortgage loan has a lower interest rate than any other type of debt.
The Best Home Loan Programs in California

A hard money loan is given to the borrower by private investors instead of banks or governmental organizations. A hard money loan is usually short-term – about 12 months, but can be extended to 2-5 years. A hard money loan is suitable for those who need a loan for a shorter term and don't want to go through the tedious procedure required by banks. Learn more.

There is a variety of options to purchase a house with a conventional loan. You can avoid paying mortgage insurance if you put down 20%. 

A no-doc loan doesn't require many supporting documents that prove the borrower's income. The borrow needs to fill out a mortgage application and state monthly gross income. The purpose of the loan is to make qualifying easier and faster for those whose income is difficult to verify, for example, self-employed persons or independent contractors. Learn more.

A construction loan is used for covering the costs of a building project. When the construction of the house is completed, the borrower can refinance the loan into a permanent mortgage or get a new loan. Construction loans usually have a higher interest rate and a down payment of at least 20%. Learn more.

FHA loan is insured by the Federal Housing Administration. FHA loans are ideal for first home buyers. You are not required to have perfect credit (580 or higher), and if you have at least a 10% down payment, then your credit score could be 500. Learn more.

US Department of Veteran Affairs guarantees VA loans. Its most significant advantage is that it doesn't require a down payment or mortgage insurance. Because the government agency guarantees VA loans, they have lower interest rates and zero down payment. Learn more.
Have Questions? Reach us out:
Hours: Monday-Friday 10:00 AM - 5:00 PM
In-Person at LA Office
13317 Ventura Blvd #H, Sherman Oaks, CA 91423
Getting a Mortgage Loan Process
Five Easy Steps to Your Success
Step 1 - Pre-Qualification
First of all, you need to get your credit in check and get preapproved for a mortgage. Various loan types require a different credit score, but the higher your credit score, the better terms on your mortgage loan you will get.
Step 2 - We Shop You Choose
Once you get pre-approved and know how much money the lender will let you borrow, you can look for the houses within your price range.
Step 3 - Start a Loan Program
The next step is looking at your mortgage options and choosing the one that fits you best.
Step 4 - Approval for a Loan Program
After you have chosen the loan program, we will submit your application and begin the underwriting process. After your loan is approved, we will start to prepare your file for the closing process.
Step 5 - Closing
Enjoy your homeownership!
Apply for a Home Loan Program
If you plan to acquire a property in California, we will gladly assist you with making the right choice that will be the most beneficial for you, and finding the best loan option.
We offer a lot of home loan options for first and second-time home buyers, for people with low or high credit score, for military personnel and investors.