Construction Loans
in California
5-Star Rated Mortgage Broker
Get Finances for Your Construction
Residential and Commercial Loans
Hard Money Construction Loans
Office located in Los Angeles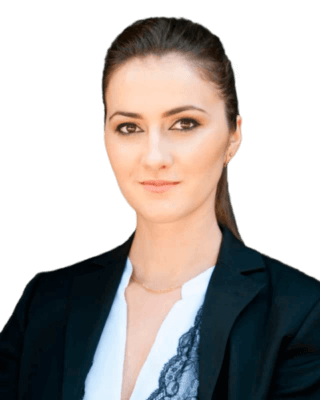 What is a Home Construction Loan?
A self-build or construction loan is a type of short-term loan (from 6 to 18 months), which is suitable for a house construction financing or any other kind of immovable property in Los Angeles and California. Once the construction is completed, the phase will begin.
If you have an ambition of building a custom home or commercial property, then your first concern is where the money will come from.
It is becoming increasingly difficult over the years to get the money for real estate projects via conventional construction loans issued by banks.
The biggest benefit is that you can get this loan in a matter of days unlike conventional construction loans, which might take months.
That's where private lending hard money loans come into the picture. Hard money construction loans are often charged higher interest.
Invest in Real Estate Today
Make your dream come true! Do you have any questions so far?
Call us for a free consultation
How Do Construction Loans Work?
Your construction company calculates the required amounts of money for certain stages of building construction. In addition, a work plan and a time frame are drawn up. Creditors will compensate "draws" the builder for each completed construction stage and renovation after appropriate confirmation. The final draw directly depends on the amount of work performed by the building company.
It is also crucial for you as a builder to have a reliable fund control company. Fund control companies protect the interests of all participants in the construction: investors, lenders owners, and contractors. Companies that provide such services manage the disbursement of funds during the construction project in accordance with a job performance agreement.
Have Questions? Reach us out:
Hours: Monday-Friday 10:00 AM - 5:00 PM
In-Person at LA Office
13317 Ventura Blvd #H, Sherman Oaks, CA 91423
The Benefits of a Construction Loan
A construction loan is beneficial if you are going to build a house from scratch on your own land or buy an already under-construction building at the initial stage. Here are the most significant advantages:
Low initial payments
The best option at the initial construction stage.
Set rates
Clear rates and no pitfalls. One-time close option.
Total control
You can control every step of the new build loan.
Getting a Construction Loan
The procedure begins with the selection of a pre-approved amount that you will be able to pay off. Following is a list of your wishes and main features. The next step is deciding on the type of construction. 
Step 1
Pre-Qualification
Talk to Us to Know Your Options
Step 2
Start a Loan Program
We Shop You Choose
Step 3
Pre-Approval
Get a Loan Approval on the Terms You Want
step 4
Closing
Your Goal Achieved
Self-Build Loan Program Highlights
7-15-day closings
Same-day decisions and quotes
We lend up to 100% of the lot purchase and up to 100% of the construction costs
Rates from 8.99-12%
1st-time builders OK
Loan amounts starting with 100k and up
Residential and commercial properties.
Apply for a Construction Home Loan
The application process takes 24-48 hours after it was received:
Completed application.
Plans, drawings, and permits (if applicable).
Construction budget.
Your experience or track record (if applicable).
Credit report and Income may be requested in s case by case scenario.