Cash-Out Refinance California
5-Star Rated Mortgage Broker
Get the Cash You Need
Low-interest rate Programs
Residential and Commercial Loans
Office located in Los Angeles, CA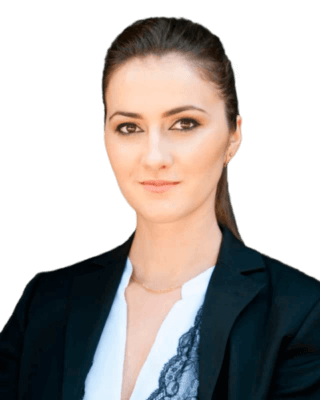 Refinance Your Mortgage with Cash-out
There are situations in life when you need extra money to pay for significant additional expenses that come up. You might need to pay for your child's college tuition, considerable home improvements or investing money into a new business. Or there is a credit card debt that you need to cover. In this case, a cash-out refinance might be the best option for you.
Cash-out Refinance Options
Conventional cash out is available for homeowners with more than 20% equity on their homes
FHA home refinance with cash out that is available to those who have more than 15% equity on their house
VA cash-out refinance for veterans or active service members. You can check requirements here
Invest in Real Estate Today
Make your dream come true! Do you have any questions so far?
Call us for a free consultation
What Is a Cash-out Refinance?
A cash-out refinance is replacing an existing mortgage with a new loan that has more favorable terms and a higher balance. The difference between these two loans is given back to you as cash. This is possible because you as a borrower only owe the original mortgage amount to the lender.
The difference from a traditional refinance, when you receive better terms and lower interest rate, is actually getting money on hand. It is also not a HELOC (home equity line of credit) when you borrow cash using the home-equity as collateral.
Have Questions? Reach us out:
Hours: Monday-Friday 10:00 AM - 5:00 PM
In-Person at LA Office
13317 Ventura Blvd #H, Sherman Oaks, CA 91423
What are the Benefits of a Cash-out Refinance?
If you are thinking about cash-out refinance in Los Angeles or other cities in California, then call us for a free consultation to know your options. This type of refinancing is an excellent option in some circumstances but will not be beneficial to others.  Here are some factors you need to take into consideration before deciding to use a cash-out refinance:
Will you pay more money on your loan in the long run?
In most cases this is true, so you need to consider whether you are ready to do that. However, you can set the loan term on a cash-out loan which will give you more flexibility.
Will your monthly payments increase?
Since you total loan amount increases monthly payments will rise too.
Do you have enough equity in your home?
The loan-to-value ratio for FHA and conventional loans is 70-85%, for VA loan – up to 100%.
Cash-out Refinance Process
Four easy steps to get your funds
Step 1
Pre-Qualification
Talk to Us to Know Your Options
Step 2
Start a Loan Program
We Shop You Choose
Step 3
Pre-Approval
Get a Loan Approval on the Terms You Want
step 4
Closing
Your Goal is Achieved!
What are the Requirements for a Cash out Refinance?
If you decided to use the option of cash-out refinancing here is the list of documents that you will need to provide:
Your current address and Social Security number;
Employment history for the past two years;
2 most recent Bank statements;
2 Most recent years of W2's forms;
2 Most recent years of Federal tax returns;
Information about other property owned.
Reasons for Cash-out Refinance
Refinance mortgage with cash out is not a magic pill for every situation. For example, if you want to get some cash to go on an expensive vacation, this might not be the smartest move. But there are valid reasons to take some money out of your home. Here are the most common ones:
Paying for college education of your children. This is a worthy investment that will bring benefits in the future
Unforeseen expenses such as a medical emergency
Paying off high-interest credit cards
Potential tax-deduction benefit
Home improvements that will increase the value of your home