Refinance ARM to Fixed Rate in California
5-Star Rated Mortgage Broker
Refinance to 10, 20, 25 or 30-year fixed loan
100% Loan Process Assistance
Residential and Commercial Loans
Office located in Los Angeles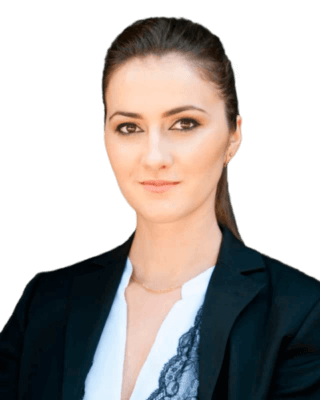 Switching from ARM to Fixed Rate Mortgage
When interest rates are low, many homeowners reap the benefits of the adjustable-rate mortgage. However, the situation may change because there is a potential for interest rates to grow, and your monthly mortgage payment to increase. In this situation, refinancing ARM to a fixed mortgage rate can be a smart option.
If you consider refinancing to a fixed mortgage rate, our professional mortgage team will assist and guide you with changing to a fixed-rate mortgage in Los Angeles and other places in California.
Invest in Real Estate Today
Make your dream come true! Do you have any questions so far?
Call us for a free consultation
What Is a Fixed Mortgage Rate?
As the name implies, with the fixed mortgage rate you pay the same interest year after year for an agreed length of time. Typically, the duration of the mortgage is 30 years. This is the most uncomplicated mortgage available today, which attracts borrowers because they don't have to worry about the increase in mortgage rates.
Even if mortgage rates rise overall, nothing will change for you. And if the rates go down, it is always possible to refinance to a lower interest rate. If you want to have peace of mind and not worry about the unexpected interest rate increase, then a bit higher mortgage rate comparing to adjustable-rate options is something that is worth considering.
Have Questions? Reach us out:
Hours: Monday-Friday 10:00 AM - 5:00 PM
In-Person at LA Office
13317 Ventura Blvd #H, Sherman Oaks, CA 91423
The Benefits of Refinancing from an ARM to a Fixed-Rate Mortgage
Stable Mortgage Rates
If interest rates increase, this doesn't influence your mortgage payments. This gives you certain stability throughout the whole life of your loan, and this is a certain safeguard to you in case the rates rise.
Efficient Budget
Your budgeting will be more efficient. If you know exactly how much you need to pay every month, then this allows you to budget the remaining funds more effectively.
Various Loan Terms
You can choose various loan terms. When you refinance to a fixed rate mortgage you can customize your loan years to 15, 20 or 25, not just the most popular 30-years mortgage, depending on how much funds you have.
Cash-out refinance
When you change from ARM to a fixed rate mortgage, you can use your home equity to get cash for things like college tuition, home improvement or covering a credit card debt.
Refinance Process: Adjustable-Rate to Fixed
4 Easy Steps to Your Stabile Rates
Step 1 - Pre-Qualification
Talk to us to know your options.
Step 2 - Start Loan Program
Step 3 - Pre-Approval
Get a loan approval on the terms you want.
How to Refinance from ARM to a Fixed Mortgage
There are several conditions for refinancing to a fixed-rate mortgage:
Find out if you have a prepayment penalty.
You need to have a certain amount of equity in the home (usually, minimum of 5-10%).
Consult with us to see if you can not only switch from ARM to a fixed-rate loan but also lower your monthly payment. If you want to find a good deal on that, we will gladly assist you.