Vacation Home Mortgage
in California
5-Star Rated Mortgage Broker
Investment property loan program
Second home mortgage loans
Be the owner of your vacation
Office located in Los Angeles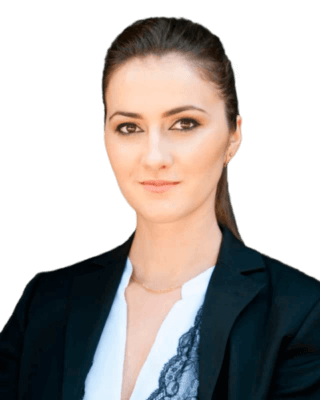 Getting a Mortgage for a Vacation Home
Have you ever dreamt about having perfect holidays but don't have money for a vacation or summer home somewhere in California? Nowadays Californian's favorites vacation rental destinations are Santa Barara, Big Bear Lake, Lake Tahoe, Mammoth Lakes and Oceanside (near San Diego). 
Having a place of your own where you can escape whenever you feel like it sounds like a dream! A dream can easily become a reality if you apply for a vacation property loan.
Avoid the hassle with booking hotels and have 100% control over your spot! We can help you with purchasing or refinancing your vacation home loan in Los Angeles and California.
Invest in Real Estate Today
Make your dream come true! Do you have any questions so far?
Call us for a free consultation
Investment Property or Vacation Home?
Before buying a vacation home, there are some points to consider:
The property must be occupied by its owner for at least some part of the year.
The house cannot be rented full time, and it must belong solely to the buyer.
This must be a one-unit home.
The house must be some distance away from your primary residence.
You may not use the income from renting a house to qualify for this type of loan.
Have Questions? Reach us out:
Hours: Monday-Friday 10:00 AM - 5:00 PM
In-Person at LA Office
13317 Ventura Blvd #H, Sherman Oaks, CA 91423
The Benefits of Owning a Vacation Home
If you think that a vacation home is just for summer and is a useless investment, hear us out. This can be a considerable investment in the future of your entire family. Consider the advantages of purchasing a second property in California:
A place for a get-away
If you need a spontaneous vacation, then you can jump into the car and drive to your vacation home! No need to book hotels and waste your time on other details that come with renting somebody's property. A day or two away from the family can be refreshing and bring a new perspective into your life.
Long-term profit
Most vacation properties are located in popular areas, and thus they are more likely to retain their value. However, research price trends in the place where you are planning to buy a house, access to highways, restaurants, etc.
Retirement plan
If you buy a vacation home before retirement, you will have a chance to try living in a new place and new environment, and later on, decide whether you want to make this place your permanent home. If you like your vacation mansion, you can sell your current house and thus reduce your mortgage debt.
Increase your tax break
If you use your vacation property as the second home and rent this house for less than two weeks yearly, then your mortgage interest may be tax deductible. Consult with a tax professional about this.
Vacation Home Loan Process
Four easy steps to your second home:
Step 1
Pre-Qualification
Talk to Us to Know Your Options
Step 2
Find Your Dream Home
Enjoy a Home Shopping Experience
Step 3
Pre-Approval
Get a Loan Approval on the Terms You Want
step 4
Closing
Enjoy Your Homeownership
How to Qualify for a Vacation Home Loan? Requirements
The credit score of 720-740 is perfect, but you need to have at least 600 to qualify for a financing program.
Income to support both properties
Ideally, your monthly payments should not be higher than 43-45% of your income. This includes paying for both of your properties and any other payments such as car payments or student loans. For example, if your income is $10,000 before taxes than all your loan payments summed up shouldn't be more than $4,500.
A proof that it is a vacation home
The lender will want to know whether the house will indeed be used for vacations only and not rented out. Because financing requirements of a vacation home are more lenient than for investment property some borrowers want to trick the lenders. To prove this your should live at least 50 miles from the vacation home.
More money for a down payment
The down payment is higher than for the primary property. While you can purchase a primary property with as little as 5% down payment, you will need to put down at least 10% for a vacation home. Also, if you put down 20%, you will get access to the best possible rates. If you don't have reserves on hand, you can borrow your down payment.
Additional finances on hand
If you want to get your loan approved you need reserves for at least two months' worth of expenses. Moreover, if you are self-employed, you might need money for at least six months.
Apply for a Vacation Home Loan
Applying for a vacation home loan is for those who are wary of spending time in vacation rentals and hotels and want to have their own place. If you plan to live in the home, then you are eligible for an owner-occupied home loan, which is preferable for mortgage lenders.
In addition, we can help you with refinancing your second home and reducing mortgage monthly payments. A vacation home is a wise investment, especially in Los Angeles and California.