First Time Home Buyer Loan in California
5-Star Rated Mortgage Broker
California 1st time home buyer programs
Get finances for your new home
Open for Partnerships with Borrowers & Realtors
Office located in Los Angeles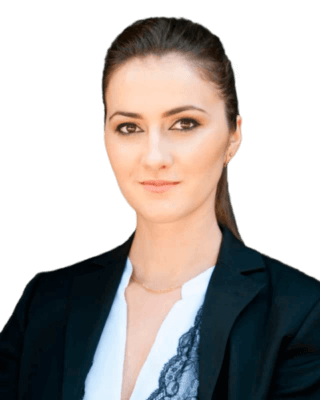 Best 1st Time Home Buyer Loans
When you are young and carefree, you don't think much about investing in your own real estate, and you are satisfied with rented apartments or houses. But eventually, a time comes into your life when you realize that you want to have your own place for yourself, your children and your family. First time home buyer mortgage is for those who wish to purchase their first property and start the new stage in their lives.
First Time Home Buyer Mortgage Programs
Find out what options you have when you decide to purchase your first home. There are several programs subsidized by the government that let you get your first home mortgage loan. It is an expensive step to go from a renter to an owner, but mortgage options make this process easier.
There is flexibility with credit scores, low down payment requirements and special loan programs for first-time buyers. If you don't know which option will be best for you, we will gladly give you a consultation.

This is an attractive option for many first-time homebuyers who are planning to stay in the house for at least five years. Your monthly payment and interest rate will be the same regardless of the inflation or interest rate changes. However, if you are not staying in the house for a minimum of five years, then you might overpay with this program.
For a conventional loan you need to put down a minimum of 3%, and your credit score is recommended to be about 700 to go with such small down payment. Presently, borrowers are also allowed to use gifts as their down payment, which is also a good option for some. Learn more.

This is a Federal Housing Administration loan that provides security for the lenders and thus can offer better deals to first-time homebuyers. You can put down only 3.5% with this loan type. This program is also flexible when it comes to credit score requirements. If your credit score is low (about 500), you can still get an FHA loan, but your down payment should be at least 10%.
You can also use grants, assistance programs and gifts from family members as a down payment for this mortgage loan. If you decide to buy your first home in Los Angeles or other cities in California, we will help you find the best lender that will offer you the most beneficial loan terms. Learn more.

Veterans or those who currently serve in the military are eligible for a VA loan via the Department of Veteran Affairs. One of the biggest pluses of this loan is that it requires zero down payment and no private mortgage insurance.
The interest for a VA loan is comparably the lowest for a 30-year loan. If you are a veteran, military spouse, or are in current service, you can check out more detailed requirements for a VA loan at our website. Learn more.
Have Questions? Reach us out:
Hours: Monday-Friday 10:00 AM - 5:00 PM
In-Person at LA Office
13317 Ventura Blvd #H, Sherman Oaks, CA 91423
The Benefits of the First Time Home Buyer Program
The benefits of buying your own home cannot be overestimated. Here are just some of them:
Stability and Predictability
When you are renting a house, your landlord can raise your rent or ask you to move out if he has a change of plans. With a fixed-rate mortgage, you will always know how much you pay every month for your house. Your children will grow in a stable environment while you will be staying in the same neighborhood for years. Besides, since the home will be yours, you can decorate it the way you like and do the necessary upgrades and improvements.
Home Equity
With mortgage payments, you build equity ownership interest, while if you pay rent, this is the money that you will never see again.
Appreciation
It is a historical fact that real estate's value grows over time. On average, sales prices of a house increase by about 5% each year.
Tax Benefits
According to the US Tax Code, you can deduct your property taxes, the interest on your mortgage and some other costs connected to buying a home.
Savings Plan
Your readymade savings plan is building equity in your property. Be the owner of your home and your finances today.
First Time Home Buyer Loan Process
Four Easy Steps to Your Success
Step 1 - Pre-Qualification
Talk to us and know your options. Our team will review your current situation and present mortgage options and rates for you.
Step 2 - Find Your Dream Home
We can refer you to the best real estate agents in Los Angeles and California. Enjoy a home shopping experience.
Step 3 - Pre-Approval
Get a first time home buyer loan approval on the terms you want.
Step 4 - Closing
Enjoy your homeownership! Since this day, you investing in your own property!
Applying for a First Time Home Buyer Loan
Are you ready to get a mortgage for your first home in California? The requirements will depend on the type of loan that you will choose. Find the best option for you on our website or request a consultation from our specialists about which options will be the best in your situation.
Even though you can get a loan with a bad credit history, the requirements will be stricter, and you will have to pay more. Down payment requirements for each type of home loans for the first time home buyer:
FHA loans – 3.5% with a 580 credit score.
VA loans – no down payment.
Conventional loans – 5% – 20%.
No doc loans – 10% with 12-month Bank statement, 680 credit score.
Limited loans 25% with W2 & Self-Employed Borrowers 700 credit score.