Hard Money Loans
in California
5-Star Rated Mortgage Broker
We Are Professionals You Can Trust
Get finances for your new project
Open for Partnerships with Borrowers & Realtors
Office located in Los Angeles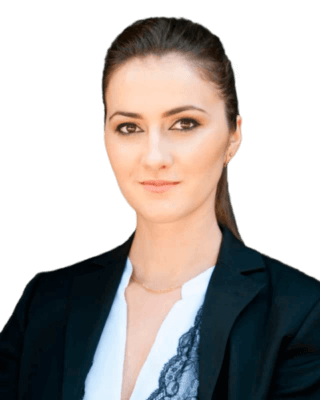 How do Hard Money Loans Work?
A hard money loan is funded by private investors for a term of about 12 months. Sometimes the term can be extended to 2-5 years. The amount of money the borrower can receive from the lender depends on the value of the property rather than the borrowers' credit. A hard money loan is a good option when you need a loan for a short period or when you are not ready to go through a lengthy and tedious procedure required by banks. Hard money loans are perfect for the following situations:
This type of loans helps to purchase a property for renovation before turning it into profit. Usually, investors buy, renovate and sell a property within one year. Typically these loans are used to finance properties that are in poor condition. Hard money loan is perfect both for experienced home flippers and for novices.
If you own a commercial property, you can obtain a hard money loan even if your credit is poor. Hard money lenders will look at the commercial value of your property, unlike banks which look at the credit score. If you are unable to pay off your loan, the lender will foreclose and sell the collateral.
Banks are not willing to provide construction loans because this is too risky. Hard money lenders can take this risk if the borrower fits the lending requirements and if this transaction will be profitable to the lender.
Usually, they are used by borrowers who have a poor credit score and are unable to get a loan from the bank. If they have enough equity on their home then a hard money lender is interested in making a loan to such borrower.
Hard money loan is an ideal solution for those who need to act quickly. If you want to refinance your home to a fixed rate, shorter mortgage term or cash-out refinance you can obtain a hard money loan for that purpose.
The Benefits of Hard Money Loans for Investors
The credit score is not a crucial factor. Hard money lenders look at the value and equity of the investment property rather than on credit score.
Flexibility and Speed
There is a short application period for a hard money loan. You can usually get a lot within two weeks after you have applied. Besides, if you run into some problems, there is typically a way to negotiate with a lender.
Easier Financing
If you want to invest in multiple properties, it will be rather hard for you to get a conventional loan from a bank. To the contrary, hard money lenders are usually favorable to the multiple-property investors.
Hard Money Morgage Loan Process
4 Easy Steps to Your Success
Step 1
Pre-Qualification
Talk to Us to Know Your Options
Step 2
Start a Loan Program
We Shop You Choose
Step 3
Pre-Approval
Get a Loan Approval on the Terms You Want
step 4
Closing
Your Goal Achieved!
How to Apply for a Hard Money Loan
The interest rates for hard money loans vary from case to case and from lender to lender. Generally, in California, you can get lower rates because of high competition between lenders. Because hard money lenders risk more than banks when they lend the money, their interest rates are higher than regular loans. However, there are some standard requirements:
2-3 months of bank statements;
purchase price and property location;
experience of previous projects;
renovation or constructions budget (for fix and flip and construction loans).