Refinance and Pay off
a Mortgage Faster
5-Star Rated Mortgage Broker
Save on Interest Payments
100% Refinance Process Assistance
Residential and Commercial Loans
Office located in Los Angeles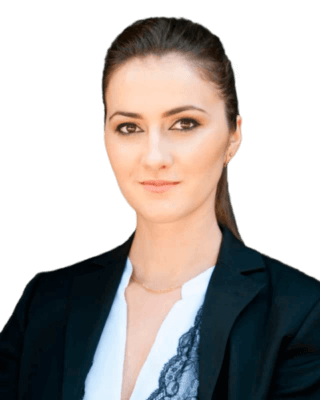 Why You Should Pay off Your Mortgage Early
It cannot be overstated how beneficial paying off your mortgage is. When you don't have any debts, you can stop worrying about regular payments and start doing things you enjoy, spend money on traveling, investing in your children, and many other excellent opportunities.
If you decided to purchase a home using a mortgage loan, then at some point you will realize that you want to pay off your mortgage early and finally have your house to yourself by all means.
Invest in Real Estate Today
Make your dream come true! Do you have any questions so far?
Call us for a free consultation
Advantages of Paying Your Mortgage Faster
When you think about paying your mortgage early, there are only pluses that come to mind. First of all, you will be absolutely free from debt and will have your own house sooner. Besides, it means you will save thousands of dollars in interest payments. Moreover, you will save quite a bit of money when you stop paying private mortgage insurance.
Your life will be less stressful because there won't be these extra bills to pay every month. You cannot underestimate the psychological benefit of being free from debt. Once you are debt-free, you will have additional funds not only for your pleasure but for your future investing ideas and plans.
Have Questions? Reach us out:
Hours: Monday-Friday 10:00 AM - 5:00 PM
In-Person at LA Office
13317 Ventura Blvd #H, Sherman Oaks, CA 91423
How to Pay off Your Mortgage Earlier
Refinance Your Mortgage
The fastest and the surest way to pay your mortgage early is refinancing it from 30 years to 20, 15 or even 10 depending on how much you can afford. Today's lower rates allow refinancing in this way and keeping your monthly payment rather low or even very close to the amount you were paying for your previous loan.
Refinance to a Lower Interest Rate
If you are planning to stay in your current house for over three years, then you can contact us requesting to find a better refinancing rate. We will gladly assist you with any questions regarding refinancing your interest rate in Los Angeles area or any other city in California.
Pay Extra Every Month
When you start paying your mortgage, you count on a certain amount that you have on hand and are planning to have in the near future. However, if your income has grown, you changed your job and got a salary increase then you can start paying more. You can go for paying more each quarter, or each month, or any other way you will feel comfortable doing without it being a strain to your financial situation.
Make a Big Payment
If you have received a significant amount of money on hand (tax refund, inheritance, a big gift), consider putting this money towards paying off for your property. This will considerably lower the amount you need to pay, and you might end up finishing up paying your mortgage earlier than you planned.
Home Loan Refinance Process
4 Easy Steps to Your Debt Free Life
Step 1 - Pre-Qualification
Talk to us to know your options.
Step 2 - Start Loan Program
Step 3 - Pre-Approval
Get a loan approval on the terms you want.
Apply for a Home Loan Refinancing Program
If you decide to pay off your mortgage early, consider whether you will have an extra reserve fund on hand. Paying off your mortgage earlier will not be a problem with ID Mortgage Broker.
We are happy to help you and provide the best mortgage solution in California.