FHA Home Loans
in California
5-Star Rated Mortgage Broker
Perfect for First Time Home Buyers
We Are Professionals You Can Trust
Your Investment Secured by Real Estate
Office located in Los Angeles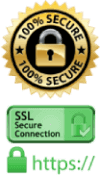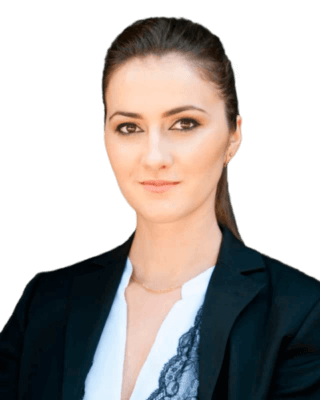 Is an FHA Loan Right for You?
If you want to buy a home but don't have 20% to put down, or your credit history isn't perfect, then an FHA mortgage is for you. This is the easiest type of loan that you can qualify for, which combines a low down payment and relatively easy qualifying standards. FHA mortgage loans are perfect for those who are not approved with conventional lenders, and this type of loan has a few appealing features.
Invest in Real Estate Today
Make your dream come true! Do you have any questions so far?
Call us for a free consultation
FHA stands for the Federal Housing Administration. This is a Government agency that was created in 1934 to increase homeownership in the USA. FHA doesn't issue the loans; instead, it provides security and mortgage insurance to lenders: if you are not able to repay your loan, the FHA will do it.
Because of the governmental guarantee lenders are more willing to make rather large mortgage loans in cases when otherwise they would be unwilling to do so, for example to buyers with a bad credit history. The Federal Housing Administration is the largest insurer of mortgages globally. Today, one out of two loans in the US is an FHA loan.
What are the Benefits of an FHA Mortgage Loan?
Looking to purchase a house in Los Angeles, or anywhere in California but do not have enough finances to apply for a traditional mortgage? FHA loan is an excellent option. The guidelines and requirements for an FHA mortgage are much more lenient. You don't need to have a perfect FICO score or a large down payment.
Perfect for the First Time Home Buyers
This is an ideal mortgage loan for first time home buyers. These loans are popular among first-time buyers because of low down payments and flexible qualifying guidelines.
Low Interest Rates
FHA loans have lower interest rates. This happens because the lender takes less risk.
Finances for Home Repairs
If you want to have some extra funds to make repairs in the house, the FHA has a special loan for that. It is not based on the current value of the home but instead on the projected one.
Gift Fund as a Downpayment
You can use a gift fund as a 100% of a down payment on a house (for primary residences only).
What are the Requirements for Getting an FHA Loan?
To qualify for a loan with a 10% down payment, your credit score must be at least 500. However, it is better to have a credit score of 580. In this case, the borrower is required to have just 3.5% down payment. Typically, mortgages require no less than a 5% down payment and can even be as high as 20%. In some cases, lenders can set limits that are more restrictive than the requirement of the FHA.
No minimum income is required. You just need income to prove that you can repay the loan. Generally, FHA mortgage loans are geared toward low-income borrowers.
A steady employment history (at least two years), valid Social Security number and lawful residency in the USA.
Reasonable debt-to-income ratios. It is best to have it lower than 31/43, but sometimes you can get approved with up to 50% debt-to-income ratio.
Your record of bankruptcy must be at least more than two years ago.
4 Easy Steps to Your Dream
Step 1
Pre-Qualification
Talk to Us to Know Your Options
Step 2
Find Your Dream Home
Enjoy a Home Shopping Experience
Step 3
Pre-Approval
Get a Loan Approval on the Terms You Want
step 4
Closing
Enjoy Your Homeownership
How to Apply for an FHA Loan in California?
We will gladly assist you and help to get qualified for this type of home loan. The following information is required to be prequalified:
Your current address and Social Security number;
Employment history for the past two years;
2 most recent Bank statements;
2 Most recent years of W2's forms;
2 Most recent years of Federal tax returns.