VA Home Loans
in California
5-Star Rated Mortgage Broker
Special mortgage program for Veterans
Get finances for your new home
We are professionals you can trust
Office located in Los Angeles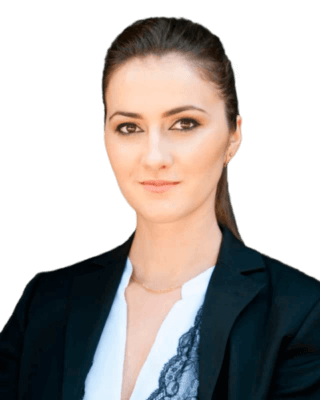 What is a Veteran Home Loan?
If you have served our country, then there is a mortgage loan program for veterans that will help you to purchase a house in California on the most favorable terms.
A VA loan is one of the most useful benefits for veterans, service members, and eligible surviving spouses.
A veteran loan is backed by a Veterans Administration and is established by the United States Department of Veterans Affairs.
With this military home loan, you can get a house with as little as zero down payment.
To qualify for a VA loan, a borrower must present a certificate of eligibility to the lender. The certificate establishes the record of military service.
Invest in Real Estate Today
Make your dream come true! Do you have any questions so far?
Call us for a free consultation
Who is Eligible for a VA Home Loan?
To obtain veterans' mortgage loans, you must get a COE – Certificate of Eligibility, which is issued by the Veterans Administration. Active duty, guard, and reserve members, veterans, and military spouses may qualify for the certificate.
Requirements for Eligibility:
Active Duty Service Personnel
A person in active duty is eligible for home loans for veterans after having served for 181 days.
Service after 9/7/1980 (enlisted) or 10/16/1981 (officer)
A person must have served for 24 months or the full period (not less than 181 days).
Gulf War Service
A person must have served 24 months of continuous active duty or the full period for which you were called (at least 90 days)
Peacetime-Service
7/26/1947 to 6/26/1950
2/1/1955 to 8/4/1964
5/8/1975 to 9/7/1980 (Enlisted)
5/8/1975 to 10/16/1981 (Officer)
A person must have served at least 181 days of continuous active duty.
Wartime - Service
WWII: 9/16/1940 to 7/25/1947
Korean: 6/27/1950 to 1/31/1955
Vietnam: 8/5/1964 to 5/7/1975
A person must have served at least 90 days on active duty.
Selected Reserves or National Guard
A person must have completed at least 8 years of the Selected Reserves or National Guard (in total).
Have Questions? Reach us out:
Hours: Monday-Friday 10:00 AM - 5:00 PM
In-Person at LA Office
13317 Ventura Blvd #H, Sherman Oaks, CA 91423
The Benefits of a Veteran Home Loan
VA loans are guaranteed by the government, which gives confidence to lenders and helps military personnel secure good loan terms and rates. Veterans Administration offers assistance to help borrowers avoid default.
No Down Payment
Unlike other types of mortgages, you can borrow up to $679,650.00 with zero down payment.
Low Interest
Veteran loans in California have lower average interest rates comparing to other loan types.
No Prepayment Penalties
You can pay off your loan earlier without any financial fees or penalties.
Bankruptcy is Ok
You can be eligible for a military home loan even if you have a history of bankruptcy or foreclosure.
Lower Your Payments
Via VA loan program homeowners with existing home loan can lower their monthly payment with a new interest rate.
Reusable Loan
You can have full VA entitlement again as long as you have paid the previous mortgage.
Military Loan Types
There are several mortgage loan types that are offered to veterans and military personnel:
VA home purchase loans allow purchasing a home at a low-interest rate and with zero down payment for eligible veterans.
The Native American Direct Loan Program (NADL) helps veterans who are Native Americans in purchasing and repairing homes.
Cash out refinance loans allow borrowing against home equity to pay for school, pay off debts or make home repairs.
Adapted Housing Grant helps veterans with disabilities caused during service to purchase a home or modify an existing one for their disability.
VA Home Loan Process
Four easy steps to your second home:
Step 1
Pre-Qualification
Talk to Us to Know Your Options
Step 2
Find Your Dream Home
Enjoy a Home Shopping Experience
Step 3
Pre-Approval
Get a Loan Approval on the Terms You Want
step 4
Closing
Enjoy Your Homeownership
How much is a VA funding fee?
In order to keep the VA loan system working, there is a funding fee that you need to pay. The funding fee is a percent of the loan value. Reserves and National Guard need to pay 2.4% on 0% down payment and regular military officers – 2.15%.
If you are accessing a VA loan for the second time, you would need to pay a funding fee of 3.3%. A funding fee is waived for veterans who receive VA compensation for disabilities related to their service, surviving spouses who died, and veterans who will receive compensation for service-related disabilities.
How to Get a VA Home Loan in California?
First of all, you need to get prequalified to estimate what house you can afford based on your income and other financial factors.
Another major step is getting pre-approved. If you are, then you will receive a pre-approval letter that will demonstrate that you are a serious buyer.
When you find a loan approved home you need to put your offer. If you need a reliable agent in Los Angeles, California, we will gladly assist you and help you find the house that you need.
Once you have a contract, the lender will order a VA appraisal of the property. Underwriters will evaluate your income and other financial documents.
You sign all the documents at the loan closing and get the keys to your new home.