Mortgage Refinance in California
5-Star Rated Mortgage Broker
We Are Professionals You Can Trust
Get Better Home Loan Rates
Residential and Commercial Loans
Office located in Los Angeles, CA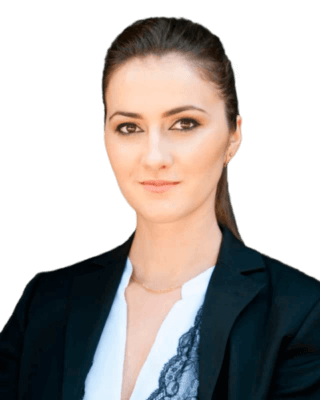 Recently Closed Mortgage Scenarios
We will gladly help you with a mortgage refinance in California, which includes but not limited to the most popular regions and cities: Los Angeles, Ventura and Orange Counties, Pasadena, Long Beach, Malibu, Beverly Hills, Burbank, and Santa Monica.
How to Save Money with Mortgage Refinance in California
Refinancing is replacing an existing loan with a new one. Refinancing is a good option for those who want to change loan program from an adjustable-rate to fixed-rate, lower monthly payments, reduce their interest rate or remove private mortgage insurance (PMI).
There is also a possibility to obtain some cash to pay off debts or for renovation projects if you receive a cash-out refinance. Since home values rise, you might have enough equity in your home for this type of refinancing. Get known your refinancing options before making a final decision.
The Best Refi Progams in California

If you need some extra cash and your house is worth more than you need to pay on an existing mortgage, then you can have a cash-out refinance. You will replace your existing loan with the one that has more favorable terms and receive the difference in cash. Learn more.

An adjustable-rate mortgage can be refinanced to a fixed-rate mortgage. In this way, you will have confidence that your monthly payments and interest rate will be stable and not increase due to inflation or other factors. You will be more efficient with your finances and will be able to budget for your needs accordingly. 
Learn more.

A 30-year refinance loan is an excellent choice for those who want to lower their monthly payment. If you are looking to lock in a fixed interest rate, consider switching to 30-year refinance loan. You will reduce your monthly interest rate and save a lot of money each year. 
Learn more.

If you want to pay off your loan faster the excellent option for you would be refinancing to a shorter loan term. You might have to pay more each month, but in the long run, you will save a lot of money in interest payments because shorter loans generally offer a lower interest rate. Other possibilities are making a big payment at once or paying extra with each of your payments. Learn more.

There are also government refinance loans. The Federal Housing Administration conducts a "streamline" program when homeowners can refinance the loan insured by FHA with less paperwork. Homeowners can refinance up to 125% of the value of their home. Learn more.
Have Questions? Reach us out:
Hours: Monday-Friday 10:00 AM - 5:00 PM
In-Person at LA Office
13317 Ventura Blvd #H, Sherman Oaks, CA 91423
Mortgage Refinancing Process
4 Easy Steps to Refinance Your Home Loan in California
Step 1 - Pre-Qualification
Talk to Us to Know Your Options.
Step 2 - Start a Loan Program
Step 3 - Pre-Approval
Get a Loan Approval on the Terms You Want.
Step 4 - Your Goal Achieved!
Apply for a Home Loan Refinancing Program
The process of refinancing is the same as when applying for the first mortgage. After you have researched your loan options, you need to collect all the necessary documents and submit a mortgage refinancing application.
You can apply and get approved on your terms within a short time. You don't need to worry about all the details because our experienced specialists will do it for you.