Home Loans in California
5-Star Rated Mortgage Broker
Stop Paying Rent, Invest in Your Home
Residential and Commercial Loans
Easy and Flexible Loan Process
Office located in Los Angeles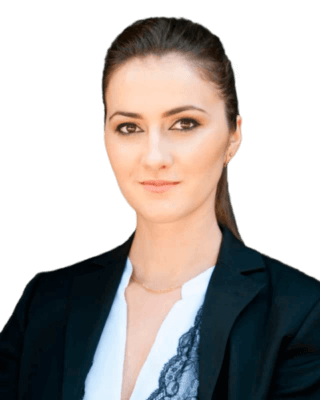 Buying a Home in California – Is it For You?
Home ownership is not only a cornerstone of an American Dream but also an important milestone of adulthood. You want to buy your own house when you realize you want a better future for your kids and a place, which will be a haven for your family.
Buying a home is the best investment you can make in life, and it will stay with your family for generation. Of course, real estate is not cheap, and you can spend your life trying to save funds to buy a house. Fortunately, there are many mortgage loans programs that we can offer to you, which make purchasing a home affordable.
There are several government programs that let first time home buyers get a mortgage. When you change from paying the rent to paying off your mortgage, it seems like an expensive step. However, you can be flexible with down payment requirements, credit scores and special programs for first-time home buyers.
A vacation home mortgage loan allows you to buy a second house in a vacation spot of your dreams. You will always have a perfect place to escape to from daily life cares and can eventually turn this place into your permanent residence. We will help you find a mortgage loan lender for a second home on the best terms.
Investing in real estate is very profitable and secure. It will be bringing you dividends for years. While your mortgage payments will not increase rent prices are likely to grow. So, you can rent out your properties and have a cash flow that will be supporting your family.
FHA (Federal Housing Administration) loans are supported by the government agency, and lenders are more willing to give substantial loans even to borrowers with bad credit history. This is the most accessible type of loan to qualify for with easy qualifying requirements and rather low down payment.
If you are a veteran, guard or reserve member or in current active service, then you can obtain a Certificate of Eligibility for a Veteran Home loan. With this loan you can get a house with zero down payment, VA loans are supported by the Veterans Administration, and they are the best loans for military personnel.
The Benefits of Buying a Home in California
Investment in Real Estate
Unlike rent prices, mortgages don't rise. You can refinance and get even more beneficial terms on your mortgage. This gives a sense of financial stability: you know how much you need to pay every month and you can budget accordingly.
Being the Owner
When you buy a home, you can arrange it the way you want, make the necessary home improvements, choose the style, or rearrange the spaces. You don't have to ask the landlord's permission for anything. Besides, every time you pay your mortgage, you build equity in your home.
Place to Live
You will have a sense of accomplishment knowing that you worked hard and now you own your place, your children have their home, and you will have less financial stress. To put it simply – you will be happier owning a house!
Safe Place
You and your children will have a feeling of safety and security. You get to know your neighbors and make friends. A community where everyone owns their homes take care of their neighborhood. You will have a safe environment to live in.
4 Easy Steps to Your Dream
Step 1
Pre-Qualification
Talk to Us to Know Your Options
Step 2
Find Your Dream Home
Enjoy a Home Shopping Experience
Step 3
Pre-Approval
Get a Loan Approval on the Terms You Want
step 4
Closing
Enjoy Your Homeownership
Applying for a Home Loan in California
Are you still paying rent every month and listening to your landlord about what you can do and what you can't? Stop paying rent every month, pay for your own home. This is the best investment for you because your money will be secured by real estate.
Don't hesitate, apply for a mortgage loan online and we will guide you and make sure your loan program is the best option for you.