No Closing Cost Mortgage
in California
5-Star Rated Mortgage Broker
No Closing Cost Refinance & Purchase
Avoid Paying any Closing Fees
Residential and Commercial Loans
Office located in Los Angeles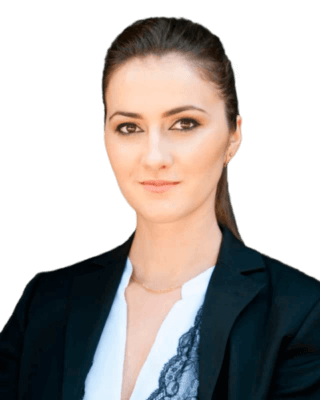 Can I refinance my mortgage with no closing costs?
Yes, you can refinance your home loan with "non-recurring" closing costs. Buying a house is expensive, but your expenses don't stop there: you will need to spend some money on home improvements, repairs, etc. So, it makes sense that after you have paid your mortgage loan you want to have some finances on hand that you can invest in the property.
However, you also need to pay a closing cost which usually includes: homeowners insurance and property taxes, third-party chargers for appraisals, title insurance, and escrow services, and, of course, the lender's fee. If you want to avoid paying this additional money, then a no closing cost home loan might be the right option for you.
Invest in Real Estate Today
Make your dream come true! Do you have any questions so far?
Call us for a free consultation
What Are No Closing Cost Home Loans?
No closing loan will help you save some money, but you need to understand that this is not a free loan. It is essential to know how this type of loan works to make the right decision. If you don't pay the fee at the closing of the deal, then closing costs are included in the loan.
The lender will pay this money on behalf of the borrower, but in exchange for paying the fees, he will raise the mortgage interest rate. Also, you can get a no closing cost refinancing in this way. So, if you opt for a zero-closing cost mortgage, then you will have to pay a higher interest rate over the lifespan of your loan.
How Does Zero Closing Cost Mortgage Work?
Instead of paying a lump sum of money upfront, you pay a little bit extra with the interest on your loan. When you decide whether to use a no closing cost mortgage you need to do your math or contact us, so we can estimate how much extra you will pay month after month.
No closing cost home loan makes sense if you are not planning to stay in your house for more than five years. In this case, the amount you overpay each month on interest will not be higher than the money you need to pay when closing the deal. Nowadays, Californians are choosing no closing cost refinance programs.
Have Questions? Reach us out:
Hours: Monday-Friday 10:00 AM - 5:00 PM
In-Person at LA Office
13317 Ventura Blvd #H, Sherman Oaks, CA 91423
Applying for a No Closing Cost Home Loan
An important step is selecting the correct type of loan for your situation to keep the closing cost to the minimum or to go for a no closing cost loan. Do your homework and study all the options that are available to you, whether it is a conventional loan, a VA home loan, an FHA loan, or any other.
If you need help figuring out if the loan is right for you, our Los Angeles brokerage team will gladly assist you with calculations and the ideal loan option for your situation.